listen/ buy The Steals -
Dead Flames Rising (Incl. Shur-i-kan & Abicah Soul Remixes)
HERE
See Zepherin Saint July
HERE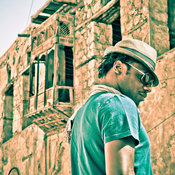 Watch The Official PROMO VIDEO
JHERE
Watch SHUR-I- KAN remix youtube posting
HERE
Watch Abicah remix youtube posting
HERE
Our next digital release is 'Dead Flame Rising', a track by Yorkshire folk band The Steals, which features dance floor-storming remixes from the UK's Uschi Classen, Shur-i-kan and Chicago's Abicah Soul.
What does 'folk house' suggest to you? Perhaps a country cottage with a thatched roof and roses round the door… We're not seriously suggesting kick-starting a whole new music genre here, but 'Dead Flame Rising' certainly is a unique remix package, taking a hauntingly-beautiful folk song by The Steals and reimagining it for global dance floors with a selection of brilliant house mixes. Check all the mixes HERE
Here is what the Djs have to say:
DJ reactions:
Tony Humphries 5/5 Serious underground tune!
Quentin Harris 5/5Great song, vocals, arrangements, mixes. An excellent package.
Manoo nice release ....shur i khan remix is dope
Black Motion Shur-he-killed it!!!
Sean McCabe Really like the Shur I Khan Remix, very different!
Marques Wyatt Venue: This tune flows so smoothly, def a hot pick
Marlon D 5/5 great release, feeling abicah souls mix
Nick Holder: 5/5 Im diggin this!
Groove Assassin 5/5 tight remix package !!
Grant Nelson Venue: Sublime
Djeff Afrozila All versions are great for different sets. Great EP. Full support from Luanda, Angola
Tyrone Francis 5/5 dope as always
Lars Behrenroth5/5 HELL YEAH .. Uschi Classen and Abicah Soul remix ROCKS! what a trip // both of them GREAT PACKAGE thank you
Will REELSOUL I Like the vibe of Abicahs mix!
Justin Imperiale Abicah Soul Remix KILLIN IT!!!!!
Danny Krivit - cool

StanZeff - One of the best tracks out right now. Lovin the Dub
Louie Lou Gorbea Tribe does it again....a must track for the summer.....loving all
Greg Gauthier: great song and production ! love it !versions...vocals are wicked
Ashley Beedle Feeling the Uschi Classen mixes. Beautiful music. Big support.
Ruben Toro GREAT PACKAGE!! SOLID REMIXES QUALITY AT IT'S BEST
Sarah favouritizm Stunning!!! Both Tom and Abicah have rocked their mixes, on trend!

Offering Recordings 5/5 Nice package!
Adam Gibbons Venue: Another amazing release from Tribe! All the mixes are amazing but Shur I Kahn and Uschi Classen Piano Dub are really speaking to me!
Fabio Genito Shur I Khan mix is dope
DJ ALA :Loving this "folk house" groove. Smooth and addictive. Shur-I-Khan solidifies it for me.
Dr Bob Jones Wow this different, but nice and FRESH. Love it! Great vibe on all mixes. You have my full support no problem..THANK U and Blessings



Number of posts

: 2971


Registration date :

2008-05-08




---
Permissions in this forum:
You
cannot
reply to topics in this forum